Stock Movement
Introduction
This document describes how to:
·         Create a stock movement
·         Create a commercial invoice
·         Print and send stock movements
Stock Movements
Stock Movements are simple transfers between stock Locations. For example if you want to move an item from one warehouse to another. 
To create a stock movement, open the Stock & Items tab and go to stock movements.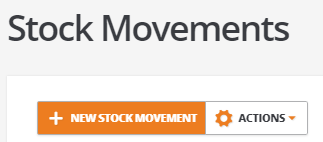 You will firstly need to select a stock location where the items are being moved to and you will need to select a movement date for the stock. The date field auto populates to today's date.

The customers tab can be used if you are moving stock from a UK branch to a branch in another country. Here you can also produce a commercial invoice. If this is not applicable to you, it can be left blank. 

You can then go down to the Order Items section and click New Line.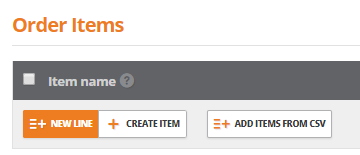 Select the item you want to move and the location where it currently is. Enter the quantity you want to move. Here you can also add more items and create items if you wish.

If the stock is being moved to another branch, you can fill in the delivery address details, for example if you're moving from one warehouse to another. Otherwise you can leave it blank. 

Print & Send
To print and send your stock movement, go to the main stock movements page and select the movement you created then click on actions then print and send.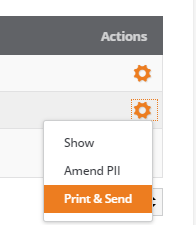 You will find your stock movement document which shows the date of the movement, where the items are being moved to, how many items are being moved, and the 'to' and 'from' addresses.
If you created a commercial invoice it will look slightly different. It will have the same details as a normal stock movement, but it will also have a commercial invoice number, and for the stock items it will display the country of origin, commodity code and weight.
---
Did this answer your question?
---