Using Live Process View
Introduction
Live Process View can be used by operators, or production planners to get a real-time update of due and recently completed processes, or as a tool for planners to view the progress of works orders through the production process.
Live Process View
The Live Process View lists all outstanding processes at the top of the screen, and recently completed processes at the bottom of the screen.
Users can filter by:
Resource
Works Order
Stock item
Stock Location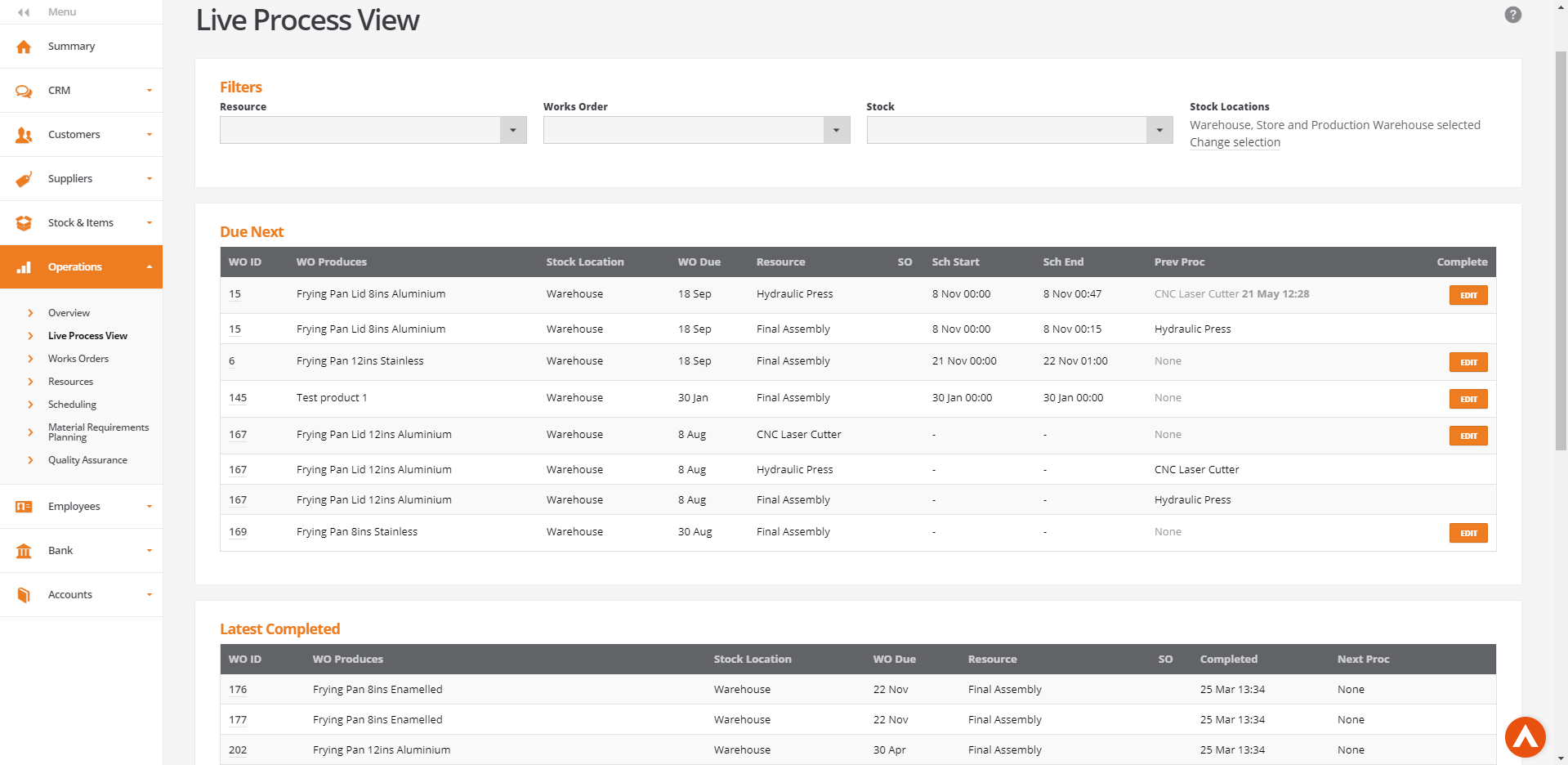 To complete a process:
Select Operations > Live Process View 
Click the Done button on the relevant row and enter the following information:
Completed At 
Notes
Record Used Components (Optional)
Used components information will be passed through to the Works Order Complete screen.
---
Did this answer your question?
---