BCE Scanning App - Quick Start Guide
Introduction
The BCE 'Scanning App' is a web-based application that allows you to scan 'goods in' by reading the barcodes from your stock deliveries.
The scanning app can be used with mobiles, tablets and Bluetooth scanners.
This document can be download as a pdf file from here
Before you Begin
Ensure all your stock items have their supplier/alternative supplier barcodes set up in BCE.
These can be entered manually
or
Use the stock and order item features to:
·         Export the existing stock items using 'Export Stock & Order Items' to create a csv file
·         Edit the csv file and enter the supplier barcodes for each of your stock items
·         Import the changes using 'Update Stock Item (Bulk)
Scanning Barcodes
Open the web-based scanning app from your mobile browser using the following URL:
https://scan.cloudessentials.oneadvanced.com/clients/#clientname/
Add a shortcut to your home screen for easy access
Log in using your normal BCE id and password: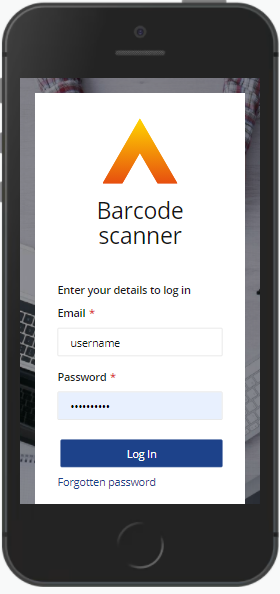 Search your purchase orders by scanning the suppliers barcode or by entering the barcode number, supplier name or purchase order: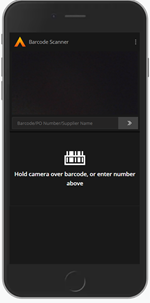 Select correct purchase order and scan all the stock items delivered: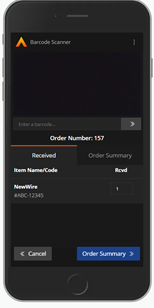 Once all the stock items have been scanned, click on 'Submit GRN' to create the goods received note: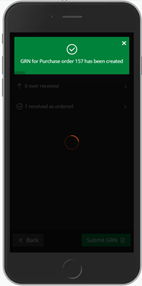 Quick tip : You can also access BCE Application >> Setting >> Scanning App.
---
Did this answer your question?
---