BCE Scanning App - Introduction
Introduction
The BCE Scanning App is a web based application that introduces Barcode scanning functionality.
It is important to keep stock inventory levels accurate and this can be achieved by using an efficient 'Goods In' operation.
The 'Scanning App', is initially designed for 'Goods In' where stock deliveries can be easily be scanned and have their quantities checked and compared to your purchase orders using real time data.
Scanning your supplier Barcodes should eliminate duplication and avoid mistakes ensuring the stock is correctly recorded as soon as it arrives at the warehouse.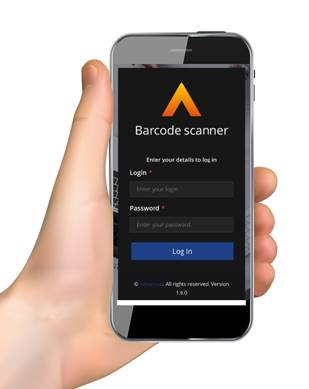 Key Features:
Works with smartphones, tablets and Bluetooth scanners
No limitations on number of users, scans or devices
The Scanning App is a Web based application easily accessed from a link
Does not require any storage on your device
Business Benefits:
Increased stock accuracy
Simplifies the 'Goods In' operation
Quickly and easily scan suppliers stock barcodes
Reduces purchase order delivery processing mistakes and operational errors
Barcode Compatibility:
The following barcode formats are supported:
Code 39
Code 128
EAN 13
EAN 8
Interleaved 2 of 5
Note:
'GS1' is currently not supported
Related Documents
Downloadable documents
The following documents can be downloaded in pdf format
BCE Scanning App - Quick Start Guide
---
Did this answer your question?
---